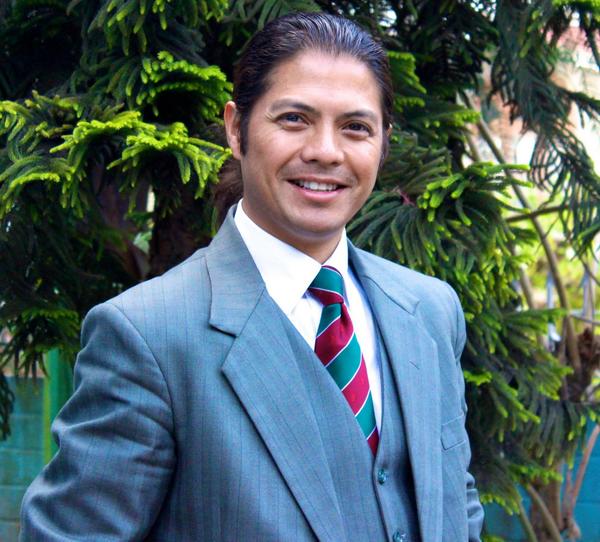 PhD, Sustainable Development
PhD, Sustainable Development, Universidad Azteca/Universidad Central de Nicaragua
Advance Diploma, Environmental Diplomacy, Université de Geneve
M.Phil, Development Studies, London School of Economics and Political Science, University of London
MIA, Energy and Environmental Policy Studies, Columbia University – School of International and Public Affairs
MEC, Environmental Communications, Makhanlal Chaturvedi Rashtriya Patrakarita Vishwavidhyalaya
B.A., Political Science, Kurukshetra University
Pre University, Science, North-Eastern Hill University
| | | |
| --- | --- | --- |
| Phone |   | +44-7899897823  |
| Email  |   | bremley@worldviewimpact.org |
Bremley W. B. Lyngdoh
PhD, Sustainable Development
Bremley was born in Shillong, Meghalaya in North East India, and left home at seventeen on a mission: to see sustainable development pushed and practiced across the planet. In 1992 his experience at the Rio Earth Summit left him convinced that helping people build a better life through social, environmental, and economic development was what he wanted to do. He returned to India to join the Consortium of Indian Scientists for Sustainable Development and worked on a project to combat decertification and to regenerate the desert ecosystem in Rajasthan. Soon followed the prestigious WWF Prince Berhnard Scholarship for Environmental Leadership.  Bremley then joined UNDP and worked on the Gulf of Mannar biodiversity protection project in Tamil Nadu. This led to a move to New York to join the UN Commission on Sustainable Development Secretariat where he worked with the different major groups of Agenda 21. His Prime Minister in India then asked him to be Youth Ambassador for the country at the historic UN Millennium Summit, where he addressed world leaders at the 2000 Millennium Assembly. He then joined the Environment Department of the World Bank and worked on linking poverty reduction and environmental management by analyzing policy challenges and opportunities. Later he worked as Programme Manager at the Education Development Center in Boston developing and managing projects for the 75-country network of the Youth Employment Summit Campaign. Bremley received postgraduate degrees from the School of International and Public Affairs at Columbia University in the USA, the Development Studies Institute at the London School of Economics in the UK, the University of Geneva in Switzerland, and the Intercultural Open University Foundation. In 2012 he received a Dual Degree PhD in Sustainable Development from the Universidad Azteca and the Universidad Central de Nicaragua.  He is the Founder and CEO of Worldview Impact, the Co-Founder of the Global Youth Action Network and sits on the Board of Directors of PCI Media Impact.
Project Management, Fundraising, Lobbying and Negotiating, Programme Development, Capacity Building and Training, Monitoring and Evaluation, Documentation and Reporting, Governmental and Inter-Governmental Liaison, Sustainable Development and Environmental Policy, Climate Change Policy, etc.
Project Director, The Mareeba Group (June 2011 – Present)
The Mareeba Group encompasses a true SRI organization – offering investors access the Renewable Investment opportunities at Direct Infrastructure level, providing the foremost insight into Renewable Technology and providing life-changing opportunities through The Mareeba Foundation. The Groups fund management arm, Mareeba Oil has a focus on Clean Energy and Renewable Technology Infrastructure Funds and work with some of the most well respected establishment and management organizations in the world. Operating under the governance of the FSC in Gibraltar, Mareeba Oil is one of the first fund management companies to offer direct 'Infrastructure level' funds within this sector. Please enquire to learn more about the forthcoming "Green Oil Fund (Australia) PPC ltd.
Director of International Relations, Global Plantations (April 2011 – Present)
Global Plantations fuses the expertise of forestry and agriculture specialists together with investment professionals to bring you ethical, sustainable investments that stand out in the green investment marketplace. Based in London, Global Plantations was formed by investors and forestry specialists. It owns substantial plantations and promotes responsible investment opportunities that supports sustainable economic development; enhancing bio-diversity whilst returning a healthy profit for our shareholders and investors. Through its offices in London, Sri Lanka, Hong Kong & Dubai its dedicated staff also support financial advisers, resellers and wealth managers to bring the best ethical sustainable and profitable investments to their clients.
Founder and Chief Executive Officer, Worldview Impact (January 2007 – Present)
Worldview Impact is a social enterprise that is working on mitigating climate change by creating sustainable livelihoods for the poor while reducing poverty to improve living conditions in the developing world. The aim of the company is to invest in green business opportunities at the community level in nine pilot countries Sri Lanka, India, Bhutan, in Asia; Ghana, Togo, Kenya in Africa; Mexico, Brazil and Colombia in Latin America. Our objective is to create an enabling environment for local people to actively participate in an array of climate change mitigation projects such as carbon off setting through planting rubber trees and other relevant activities, complimented by renewable energy technologies to support organic agriculture, fisheries and forestry on a sustainable level.
Advisor, Taking It Global (January 2007 – Present)
The Vision of TIG is to Inform – Inspire – Involve youth everywhere actively engaged and connected in shaping a more inclusive, peaceful and sustainable world. The Mission is to enable a collaborative learning community that provides youth with access to global opportunities, cross-cultural connections and meaningful participation in decision-making.
Board of Directors, PCI Media Impact (October 2006 – Present)
PCI's innovative social change communications programming tackles widely recognized health and educational disparities, connecting the enjoyment of storytelling with information that can and does change and save lives. PCI's pioneering approach aims to educate and empower governments, NGOs and foundations in the strength of communications in their social change agendas, campaigns and educational programming (www.pci-mediaimpact.org).
Co-Founder, Global Youth Action Network (October 1999 – Present)
To build partnerships and develop projects for GYAN which believes that critical issues facing the planet now demand our attention and action; and that if we are to solve these problems in our life, then we must act, and combine our efforts to guarantee a future of peace, justice and sustainability (www.youthlink.org).
Co-Chair, United Nations Commission on Sustainable Development Education Caucus (April 1997 – Present)
The primary objective of the education caucus is to work within the United Nations system to promote policies that support education and sustainable development. Rather than focusing on a single issue or single sector this issue is interwoven throughout the agenda. Education for sustainable development engages stakeholders on three levels: the learning individual, the learning organization, and the learning society. It addresses access to information, respects diverse knowledge systems, and seeks culturally sensitive and socially appropriate solutions. The UN CSD Education Caucus follows the UN standards for engagement "with due respect for others' views and Cultural Diversity".
Advisor, Youth Employment Summit Campaign (January 1998 – December 2007)
To advise the YES Campaign in bringing together diverse stakeholders, and to work with them to (1) develop the capacity of youth to lead employment initiatives; (2) promote youth employment to address key development challenges; and (3) build in-country coalitions to develop national strategies addressing youth unemployment. (www.yesweb.org)
Advisor, The Converging World Group (October 2004 – September 2007)
The Converging World is a new initiative applying the principles of contraction and convergence to the full range of ecological and social interconnections that make up human activity on this planet. It promotes an ideal world to which all communities can converge. The Converging World will be a UK charity that will operate globally. Its purpose is to develop many programmes of action that fit the concept of convergence (www.theconvergingworld.org).
Programme Manager, Education Development Center (August 2003 – October 2004)
I worked as Program Manager at the Education Development Center Inc. from 2003- 2004 developing and managing projects of the 60-country network of the Youth Employment Summit (YES) Campaign.
GYSD International Coordinator, Youth Service America (2000 – 2004)
Consultant, World Bank (March 2003 – July 2003)
I worked as an Environmental Policy Analyst with the Environment Department of the World Bank in 2003 on linking Poverty Reduction and Environmental Management and analyzing policy challenges and opportunities, a project funded by DFID, European Commission, UNDP and World Bank.
Board of Directors, Worldview International Foundation (January 1999 – March 2003)
I was on the Executive Committee of the Board of Directors of Worldview International Foundation based in Colombo, Sri Lanka and working on an array of media and development projects across Africa, Asia and South America funded through NORAD, DENIDA and SIDA.
Programme Coordinator, World Environment Center (June 2002 – February 2003)
I worked with the World Environment Center in 2002 -2003 developing their Corporate Social Responsibility protocols to guide business and industry reach their triple-bottom line by partnering with governments, the academia and civil society in achieving their sustainable development goals. I later that year I participated in the World Summit for Sustainable Development in Johannesburg, South Africa and completed my 10-year journey learning and working on global sustainable development issues.
Advisor, Permanent Mission of India to the United Nations (January 2001 – July 2001)
In 2001 I joined the Permanent Mission of India to the United Nations and worked with the Ambassador's office on the 2nd Committee of the UN that deals with economic, environmental and social issues.
Youth Ambassador, Indian Delegation to the UN Millennium Summit (August 2000 – November 2000)
I was the first Youth Ambassador from India to be recognized and appointed by the Prime Minister to represent my country as part of the government's delegation to the historic 'United Nations Millennium Summit' that brought together 189 heads of states and governments. I addressed the 55th United Nations General Assembly on behalf of the youth of my country on the 28th September 2000.
Consultant, United Nations Department of Economic and Social Affairs (January 2000 – July 2000)
In 2000 I joined the Commission on Sustainable Development secretariat at UN DESA in New York and worked on documenting sustainable-development success stories from different major groups of Agenda 21 for a UN publication and also assisted the secretariat during the CSD meetings at the UN HQ.
Consultant United Nations Development Programme (March 1999 – July 1999)
In 1999 I joined the Global Environment Facility Division of UNDP and worked on the Gulf of Mannar biodiversity protection project, Tamil Nadu in the South East of India.
World Youth Commissioner - Asia, World Commission of Young Leaders for the United Nations (September 1995 – September 1998)
Serving a term of three years the 15 elected World Youth Commissioners established official mechanism through which young leaders are able to present youth perspectives on pressing global issues. The World Commission of Young Leader from the United Nations was hosted by the Institute of Leadership Development that is a joint collaborative partnership with various UN agencies, the Government of Canada, the World Academy of Art and Science, York University and Cambridge University.
Delhi No. 1 Air Squadron NCC Flying, Indian Air Force (April 1993 – May 1996)
As part of the Air Wing of the National Cadet Corps I had undergone flight training on different light aircrafts under the supervision of Wing Commander Maharaja Sigh from the Indian Air Force. I represented Delhi Contingent as Best Air Cadet during the Republic Day Camp of 1996. Those were the best days of my military life.
Outdoor activities like trekking, camping, fishing, sleeping under the stars and adventure sports like sky diving, scuba diving, horseback riding, white water rafting, skiing, sailing, surfing, power flying and mountain biking.
Chatham House Columbia University Club of London School of Economics Alumni Committee UNA UK Young Professionals Network Development Studies Association
21st Century Network 
Acre Sustainability Recruitment Network 
Columbia University in the City of New York 
Global Social Venture Competition 
Green2.0 – Amazon 
Intercultural Open University Foundation 
LSE Alumni Association – official group 
LSE Alumni India 
Positive Change careers 
SHINE for social entrepreneurs who mean business 
St. Edmund's School & College, Shillong 
Sustainability Executives NeTwork (SENT) For CSO's, CEO's, CFO's & CXO's 
TED 
The Good Entrepreneur 
UnLtd – the Foundation for Social Entrepreneurs 
United Nations CSD Education Caucus 
YourStory 
Fellow and Notable Graduate, 2012
Intercultural Open University Foundation Architects of the Future, 2009
UnLtd BRIC Environmental Award, 2009
United Nations World Youth Award, 2000
WWF Prince Bernhard Environmental Leadership Award, 1997
Best Indian Air Force Cadet Award, 1996
Help Age India Award, 1985