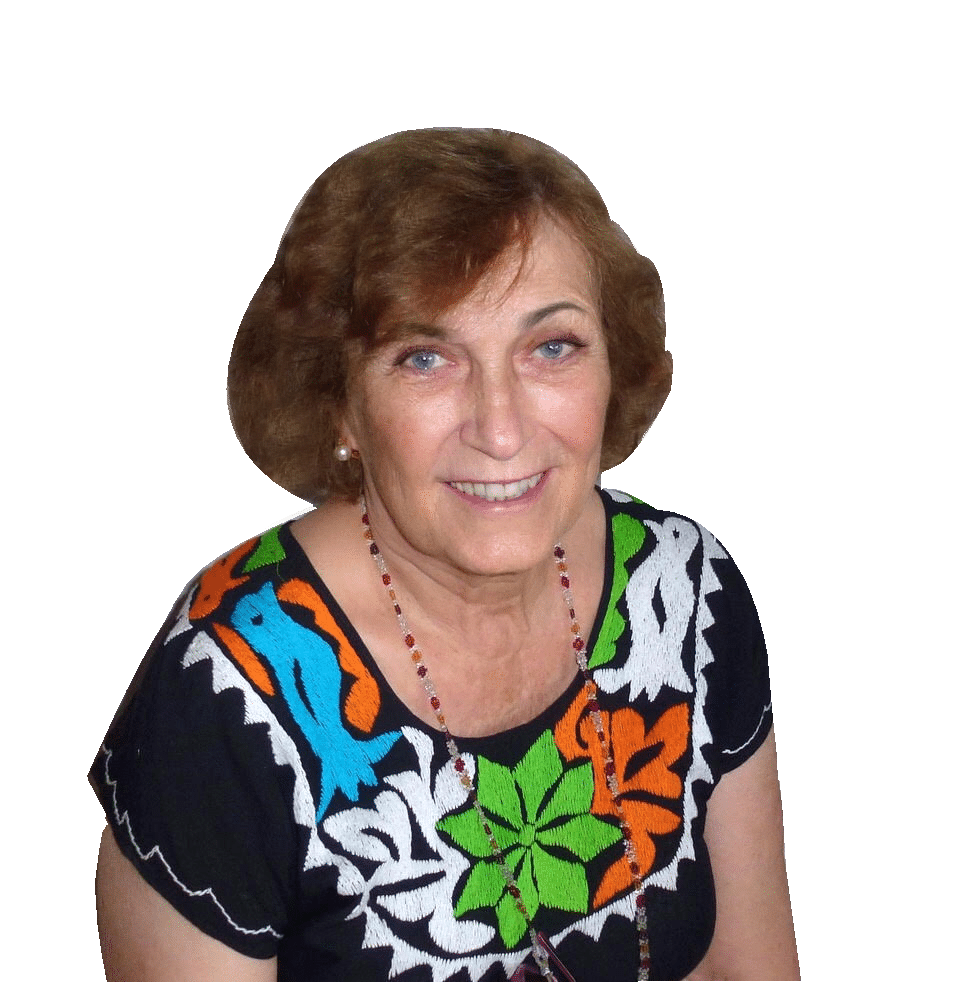 Message from the President
Sandra Hurlong, PhD is President of the Intercultural Open University Foundation and she also serves as a Professor of Cultural Anthropology.  Dr. Hurlong is working with Hextlearn's Peer Review Methodology Project supported by the European Commission, a program that aims at enhancing the reform process of Europe's higher education institutions by creating, testing, and launching elearning assessment methods.
I met the IOU Foundation's founders, Jan R. Hakemulder, PhD and Fay A.C. Hakemulder, PhD in 2005. Discovering that we shared a philosophy of education, we began a long discussion about alternative education, distance education, culturally and socially relevant education, and the role of IOU Foundation in global education.

IOU Foundation is one of a small number of alternative education institutions which has its beginnings in the open education movement of the 1960's. This learner centered, self-directed orientation of education emerged in the US and UK in the mid1960s. Roy P. Fairfield, a Harvard University Professor of Education was among the founders of the movement. His book, Person Centered Graduate Education (1977) chronicles his pioneering efforts at the Union Graduate School to create a self-directed graduate program and explores the paths and pitfalls of alternative modes of education. Much of the non-traditional educational philosophy in the 1960s incorporated the ideas of humanistic psychology, such as those of Carl Rogers' client centered therapy, Arnold Mindell's Process Oriented psychology, and Clark Moustakis' Transpersonal psychology.
The beliefs of the pioneers in non-traditional education were that study is more an attitude than a system. That attitude puts the learner first and the institution second. It concentrates more on the learner's need than the convenience of the institution. It encourages individual opportunity rather than uniform prescriptive learning, and de-emphasizes time, space and even course requirements in favor of competence and performance.
Among the most prominent US graduate institutions founded on these principals were, The Union Institute and Graduate School, Fielding Institute, Saybrook Institute, California Institute of Integral Studies, The New School in California and Antioch University. Regional accrediting associations eventually accredited all of these institutions. Today, The New School of California has closed its doors, and Antioch College is in the process of reinventing itself.  The remaining institutions have transformed over time into institutions offering more fixed curricula at the expense of self-directed study. The changes in alternative education in the US have had little to do with accreditation lapses, but everything to do with the need for government money.
Accrediting bodies are generally capable of understanding the language of non-traditional education. Government bodies have more difficulty doing so. They prefer external evaluation, grades, and commonly accepted standards of progress. In the US, learners are forced to seek government grants to pay the high cost of university tuition. The need for government money has led to greater conformity among US educational institutions and less emphasis on alternative education philosophy.
IOU Foundation remains one of the few global institutions still supporting self-directed, non-traditional adult graduate education. I believe the Foundation is positioned to play an important role in contemporary adult education. Part of IOU Foundation's philosophy is to maintain modest tuition fees and to have tuition fees from the developed world subsidize tuitions fees for the developing world countries. The Foundation will continue to embrace non-traditional education, maintain quality assurance, and present graduate study programs for adults in a variety of fields with special emphasis on social change.
In October 2010, HEXTLEARN completed its peer review of the IOU Foundation for quality in the innovation and creative use of ICT in higher education. The HEXTLEARN consortium included EUROPACE, EFQUEL (European Foundation for Quality in eLearning), University of Granada, Scienter Espana, University Erlangen-Nuremberg (DE), and EDEN (European Distance and eLearning Network). The Peer Review Board found the mentoring ideology used by the IOU Foundation to promote social change to be particulary successful due to the learner-centered educational environment devoted to social change and research in a global perspective.
In October 2011, Intercultural Open University Foundation joined Universidad Azteca and the Universidad Central de Nicaragua as international partners to offer accredited dual degrees at the doctoral research level.
The specific purpose of the Intercultural Open University Foundation is the issuing of accredited dual doctorate  academic degrees and certificates, diplomas, fellowships, and also other academic awards and qualifications as well as scholarships, awards, and other awards for academic accomplishments. At the same time IOUF continues it charitable work with institutional awards, and support of numerous social change projects in the USA, Japan, Mexico, and Europe. In 2012 IOUF was a sponsor of a side conference at the Rio+20 United Nations Conference on Sustainable Development held in Brazil as well as sponsoring sustainable  development programs in Mexico, Nicaragua, Europe, and Asia.
By emphasizing adult education, concentrating on specific programs and joining its international partners, the Universidad Azteca and the Universidad de Nicaragua, IOU Foundation will continue to consolidate its role in alternative education by offering accredited dual PhD degress to its learners.   Many educators, scholar-practitioners, and diplomats have had their dual degree credentials accepted in academic and work environments throughout the world.
Intercultural Open University Foundation Non-discrimination Policy
The Foundation is committed to equal employment opportunity and equal admissions consideration for all qualified persons. No learner, employee, or applicant for employment at Intercultural Open University Foundation shall, on the basis of race, color, ancestry, national origin, religion, sex, marital status, physical disability, mental disability, medical condition, sexual orientation, or age, to the extent required by law, be excluded from participation in, be denied the benefits of, or be subjected to discrimination under any employment or educational program or activity.  This applies to all admissions policies and employment practices, including hiring, promotions, training, disciplinary action, termination, and benefits.
We expect all employees and learners to show respect and sensitivity toward all other employees and to demonstrate a commitment to the Foundation's equal opportunity objectives. If a violation of this policy is observed, it should be reported immediately to a supervisor, academic advisor, or an officer of the Foundation. Violation of this policy may result in disciplinary action, up to and including possible termination.