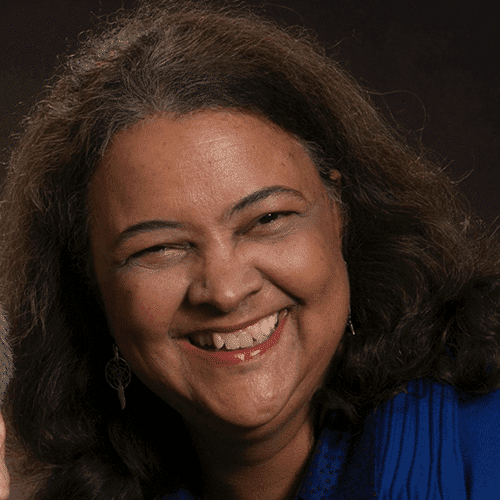 PhD, Education, University of Auckland, School of Education
M.Ed., Bilingual Education (Spanish/English), Antioch Raduate School of Education
B. A., Slavic Languages (Russian), University of California
| | | |
| --- | --- | --- |
| Email  |   | j.toothman@ioufoundation.org |
Sharon Parker
PhD, Education
Dr. Parker has spent the majority of her 30-year professional career in public administration addressing issues of social justice and equity. She is currently the Assistant Chancellor for Equity and Diversity at the University of Washington Tacoma (UWT). There she has responsibility for all diversity and equity policies and practices for the campus. Prior to joining UWT, Dr. Parker was a national diversity practitioner, consultant and researcher. As part of that work, Dr. Parker served as a Principal Investigator for the six-year Campus Diversity Initiative (CDI) Evaluation Resource Project based at Claremont Graduate University in southern California. During her career, Dr. Parker's service included work in higher education institutions, where she led initiatives on diversity and social responsibility; non-profit advocacy organizations, such as the National Institute for Women of Color, the National Commission on Working Women, and the American Institute for Managing Diversity; and independent consulting. She is a USA citizen of Native American (Susquehama, Tslagi) and African American heritage.
2007 – Present
 
Professor of Psychology, Intercultural Open University Foundation/Universidad Azteca International Program
1992–Present
 
Goldey-Beacom College, Wilmington, DE, Professor Emeritus of Psychology
1980 – 1992 
 
Eastern Washington University, Cheney, WA Lead Professor of Applied Psychology for Human Communications Workshops (USAF)
1976 – 1990
 
Wilmington University, Wilmington, DE, Professor of Psychology/Department Chair
1970 – 1975
 
Delaware State University, Dover, DE, Instructor of Counseling Psychology 
Instructor in the Graduate School of Education
1970 – 1975 
 
California Western University, San Diego, CA, Graduate Teaching Assistant in Human Behavior 
Professional affiliations
European Distance and eLearning Network (EDEN)
European Foundation for Quality in eLearning (EFQUEL)
Hextlearn/European Commission of Education
Technology Integration in Education (TIE)
Technology in Education
International Mentoring Association (IMA)
Williamsburg (WV) District Historical Foundation
Arabian Jockey Club Graded Stakes Committe
Worldview Impact Foundation
Alternative Educational Resource Organization (AERO)
Organizing for Action (Founding Member)
Universidad Azteca International Program
Network of Academics and Professionals (NAP)
External Scholar (consulting)
Board of Governors for the Intercultural Open University Foundation
Board of Advisors with the International Oriental College (China)
Exploration Institute, Berkley, CA
Rational Behavioral Theories and Techniques, Albert Ellis Institute, NY
Clinical Hypnosis and Psychotherapy, Erickson Institute, NY
Bowen Family Therapy Systems, Alliant International University, San Diego, CA
Human Sexuality Training, Alliant International University, San Diego, CA
Supervision of Psychology Trainees, Alliant International University, San Diego, CA
Certificate of Accomplishment in Social Change, Upland Institute, Upland, PA
Certificate of Accomplishment of Social Change, Martin Luther King, Jr. Institute, Chester, PA
Sterling Institute of Human Development, Chicago, IL
Western Behavioral Institute, San Diego, CA
Institute of Logotherapy, San Diego, CA
Gestalt Therapy, Universidad Alliant Internacional de Mexico
Resident Fellow in Psychology, Integral Health Services of La Jolla, CA
Goldey-Beacom College (20 years)
Group Dynamics and Social Process (graduate division)
Introduction to Psychology
Personality Theory
Developmental Psychology
Human Growth and Development
Logical and Critical Thinking
Troubled Employee
Current Topics in Psychology
Great Books Seminar
Humanities
Eastern Washington University (12 years)
Lead Professor in a Human Communication Training Program through a contractual relationship with the United States Air Force. The Program was conducted in South Korea, the Philippines, Guam, Hawaii, Germany, England, Azores, and various Air Force Bases throughout the United States.
Wilmington University (14 years)
Developed the Behavioral Science Program and taught at both the graduate and undergraduate levels. Served as Department Chairman for the Behavioral Science faculty. Developed contractual relationship between Wilmington College (University) for off-campus programs at Dover Air Force Base (USAF). Curriculum development for the undergraduate Behavioral Science Program.
Delaware State University (6 years)
Instructor in the Graduate School of Education and served as a personal counselor in the Counseling Center.  Conducted Counselor Training in Group Dynamics and Humanistic Psychology. Director of the First Year Orientation Class/Workshops.
Part-time Teaching Experience in the Behavioral Sciences
University of Delaware, graduate course in Theories of Counseling
Lynn University, Group Dynamics
University of North Dakota, Human Communication Workshops
Southern Illinois University, graduate Group Dynamics
United States International University, graduate Group Dynamics
Chapman College, Human Communication Workshops
Boca Raton College, Group Dynamics
California Western University, Group Dynamics
Intercultural Open University Foundation, Dissertation Supervision
Award of Distinction for Group Facilitation from the Military Airlift Command
Excellence in Teaching Award from Wilmington University, Goldey-Beacom College (2)
Eastern Washington University (Human Communication Program)
Graduate Assistantship in Psychology from California Western University
Faculty Service Award from Goldey-Beacom College
Martin Luther King, Jr. Scholarship for Studies in Social Change
E. I. du Pont Grant for Graduate Studies in Psychology
Commencement Speaker for the Community College of the Air Force
Master Councilor Order of DeMolay
Martin Luther King, Jr. Institute Award for Social Change
Upland Institute Award for Social Change
Training of Future Business Leaders, IOUF Press
Johnny Bland's Bimini, booksurge.com/amazon.com
Understanding Psychology, 3rd and 4th edition, BVT Publishing
Understanding Psychology, 2nd edition, BVT Publishing
Understanding Psychology, 1st edition, BVT Publishing
Introduction to Group Dynamics, University Press of America
The Reinsman: The Nick Shuk Story, Amazon.com
A Dog's Life by Hans Bayer, edited with Raymond Miller, University Press of America
Ideal Society, by Christopher Thomas; Foreword by John M. Toothman, PhD
Winning Wisdom, by Christopher Thomas; Foreword by John M. Toothman, PhD
My Mother, by Dan Verghese, Foreword by John M. Toothman, PhD 
Appointed to the Board of Governors of Intercultural Open University Foundation
External Scholar at Intercultural Open University Foundation (Spain,Mexico and USA)
Graduate Studies at Universidad Alliant Internacional de Mexico, Mexico City, Mexico
Conducted Human Relations Training for the United States Air Force in Europe/Asia
Anthropological Research for United States International University in Bimini, Bahamas
Consultant for United States International University Programs in Guam
Professor of Human Communication Groups/Eastern Washington University in Guam, Korea, Azores, Germany, and the Phillippines
Universidad Azteca International Programs—Dissertation Supervision and Research Designs