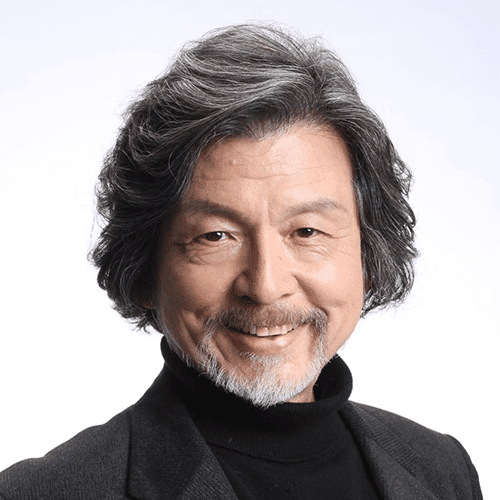 PhD, Intercultural Communication
PhD, University of Hawaii, 1980
M.A., University of Hawaii, 1967
B.A., Linfield College, 1962
| | | |
| --- | --- | --- |
| Email  |   | myoshikawa@ehle.ac.jp |
Muneo Jay Yoshikawa
PhD, Intercultural Communication
Dr. Muneo Jay Yoshikawa was born in Tokyo in 1938 and went to study in the United States at the age of 18. After he graduated from Linfield College in Oregon, he then received his graduate degree from the University of Hawaii.  Dr. Yoshikawa retired from the University of Hawaii after 35 years of teaching and now resides in Japan.

Dr. Yoshikawa is a well-known consultant for multicultural corporations and holds the rank of professor emeritus at the University of Hawaii.

Dr. Yoshikawa studied the Communication Theory, the New Paradigm Theory, and the Life Information Science Theory.  He developed communication theories in the Education, Health, and Business fields and currently conducts seminars in Leadership, Creativity, and Reforming Consciousness for company executives and C.E.O.'s.  He considers corporate education equally as important as academic education.

He has written several books and many professional articles in the fields of Intercultural communications, human development, human resource management, and leadership.
Professional and Job History
Presently, he serves as Professor Emeritus for the University of Hawaii.  At the following universities, he was a visiting researcher and professor:
Tokyo University, Newspaper Science Institute – Visiting Researcher
Kyoto University, Human Science Institute – Visiting Researcher
National University of Kyushu, Sociology Dept. – Adjunct Professor
Keio University Fujisawa Campus – Adjunct Professor
Prefectural University of Aizu, English Dept. – Visiting Professor
Shanghai External Trading University – Visiting Professor
University of Hawaii System (KCC, Hawaii) – Professor Emeritus
Mobius Human Capital Development Graduate School (MGS) (Kanagawa) – President
University of Pacific, Summer school (California) – Adjunct Professor
Intercultural Communication Summer Institute – Lecturer (Reed College in Portland, Oregon)
Intercultural Open University Foundation, Netherlands – Professor
Intercultural Open University Foundation, Netherlands – Board of Governors
Holonic Paradigm Institute (Osaka) – Director
Japan American Institute of Management Science JAIMS) (Hawaii) – Lecturer
International Advisory Counsel of the Asia Strategy and Leadership Institute (Malaysia) – Councilor
Ken Blanchard Company (California, USA) – Associate
Consultant for Multinational Corporations
Consultant for Multinational Corporations – Consultant, Facilitator, Trainer
Hawaii University Teaching Award (Hawaii, USA)
American Youth Teaching Award (Hawaii, USA)
Muneo Yoshikawa and Kyoko Hijirida, Japanese Language and Culture for Business and Travel, University of Hawaii Press, 1987, ISBN 9780824810177
Fumihiko Iida, translated by Muneo Yoshikawa, Creating the Value of Life, 1996
Most of his research papers and books are written in English on the subjects of Communication Theory, Linguistic Sociology, and International Management. Dr. Yoshikawa's biography and Double Swing Model of Communication can be found in wikipedia:
en.wikipedia.org/wiki/Muneo_Yoshikawa