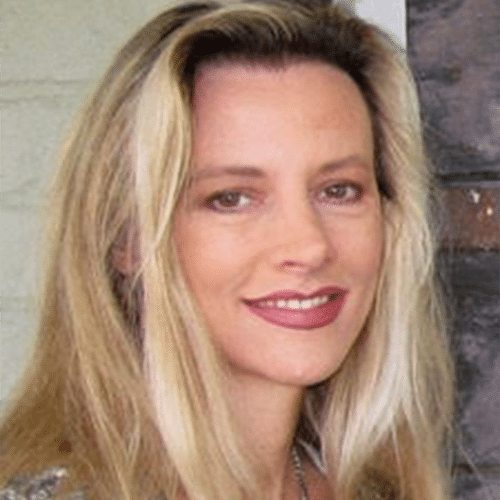 Dual PhD, Psychology, Universidad Azteca/Universidad Central de Nicaragua
Certificate of Accomplishment in Social Change (IOUF)
PhD, Psychology, Intercultural Open University Foundation (High Honors)
M. A., Counseling Psychology, Immaculata University (NBCC)
B.S., Human Resource Management, Goldey-Beacom College, Wilmington (Summa Cum Laude))
Lisa Albright
PhD, NCC, LPCMH, Psychology
Lisa Albright, PhD teaches in the Psychology Program at Goldey-Beacom College (USA), the graduate mental health program at Springfield College (USA) and is a licensed professional counselor of mental health (LPCMH) in private practice. Dr. Albright has a dual doctorate in psychology from the Universidad Central de Nicaragua/Universidad Azteca.  She teaches students the fundamentals of psychology, assisting them in gaining access to the knowledge psychology offers in order that they might gain a better understanding of other human beings and the world in which they live. Her continued goal is to try to understand how each of us is alike or different in areas such as personality, intellectual abilities, behavior, habits, and cultural influences. Dr. Albright is involved in developing a new  treatment/therapy for adolescents with behavioral problems; the research will challenge the existing theories that children or adolescents are "already formed," and; therefore, beyond any life-altering or personality-changing treatment. In addition, she is involved with alternatives to psychotropic medication including self-hypnosis, meditation, yoga, and Asian alternative medical approaches. Dr. Albright is also creating a manual for use by the layperson to assist him or her in mentoring troubled adolescents. Currently, she is actively involved in various film projects that involve interpersonal relationships, alternative education, social change projects, and revealing issues regarding the inadequacy of providing social and mental health services to those who are most in need.
Present:    Private Practice Mental Health Counselor (LPCMH), National Board Certified Counselor (NBCC)
2017- 2019    Adjunct Professor Springfield College Graduate Mental Health Program
2002-2022    Adjunct Professor Goldey Beacom College Psychology Program Undergraduate/Graduate
2008 – 2010     Cornerstone Residential Treatment, Delaware City, DE Clinical Supervisor/ Resident Therapist
2007 – 2008     Salem Community College, Carneys Point, NJ Social Science Department Instructor in Psychology/Social Science
2004 – 2009     Kristine Hitchens, LCSW, Elkton, MD Psychotherapy Intern
2002 – 2004     Family Services Association, Elkton, MD Psychotherapist
2002 – 2004     Bridges Youth Center, Elkton, MD Group Counseling
2001 – 2002     Delaware State Hospital, Wilmington, DE Psychological Intern
1998 – 2000     United Auto Workers Family Center, Newark, DE Counselor
Human Growth and Development (Graduate Level)
Group Dynamics and the Social Process (Graduate Level)
Abnormal Psychology
Organizational Psychology
Experimental Psychology
Positive Psychology
Applied Psychology
Group Counseling Techniques
Psychology of Money
Introduction to Psychology
Treatment and Therapy
Social/Cultural Aspects of Psychology 
Alternative to Drug Therapy/Family Violence 
Human Development
Media Psychology
Art and Film for the Social Sciences
New Clinical Methodology for Adolescents
Honors, Awards, and Activities
Screen Actors Guild (SAG)
Who's Who Among Students in American Universities (2002)
Who's Who Among America's Teachers
Alpha Chi National Honor Society (2000)
William C. Pool Excellence in Writing Award (1999 and 2000)
President's List at Goldey-Beacom College (1999 and 2000)
Outstanding Teacher's Recognition, United Auto Workers Center (2001)
Academic Excellence Award in Human Resources (2000)
Chi Sigma lota, Professional Counseling Psychology, National Honor Society (2003)
Academic Study Grant, Los Angles Cultural Center of Visual and Performing Arts
Certificate in Social Change, Intercultural Open University Foundation (2011) (USA, Spain and Mexico)
League of International Universities
Distinguished Graduate, Intercultural Open University Foundation
Intercultural Open University Foundation Grant for Latin America Studies in Psychology (2009-2011)
"The Death of the American Feminist Movement." Opeinde, Netherlands: Intercultural Open University Press. (2010) Shaffner, Lisa L.
"Mechanics of the Thesis/Dissertation." Opeinde, Netherlands: Intercultural Open University Foundation Press. (2011) Shaffner, Lisa L.
Filmography
2011-2014 Visual Communications/Video Production Programs—career education in film, documentary, industrial, and commercial video production
Cecil College, Art and Film Department, North East, Md. (USA)
Wrote, produced, directed, edited, and acted in the following films:
Healing Hands Therapy, 2011, Intercultural Open University Foundation, 2011, Unlived Dreams, 2012, Rotisserie, 2013 (adapted to a play by the Delaware Theatre Guild), How Far is too Far, 2013, 100 Years, 2014